Handbook
Methodology
To continuously deliver high quality products to clients all around the world, requires understanding, planning & spot on execution. With great passion and determination, this is how we work.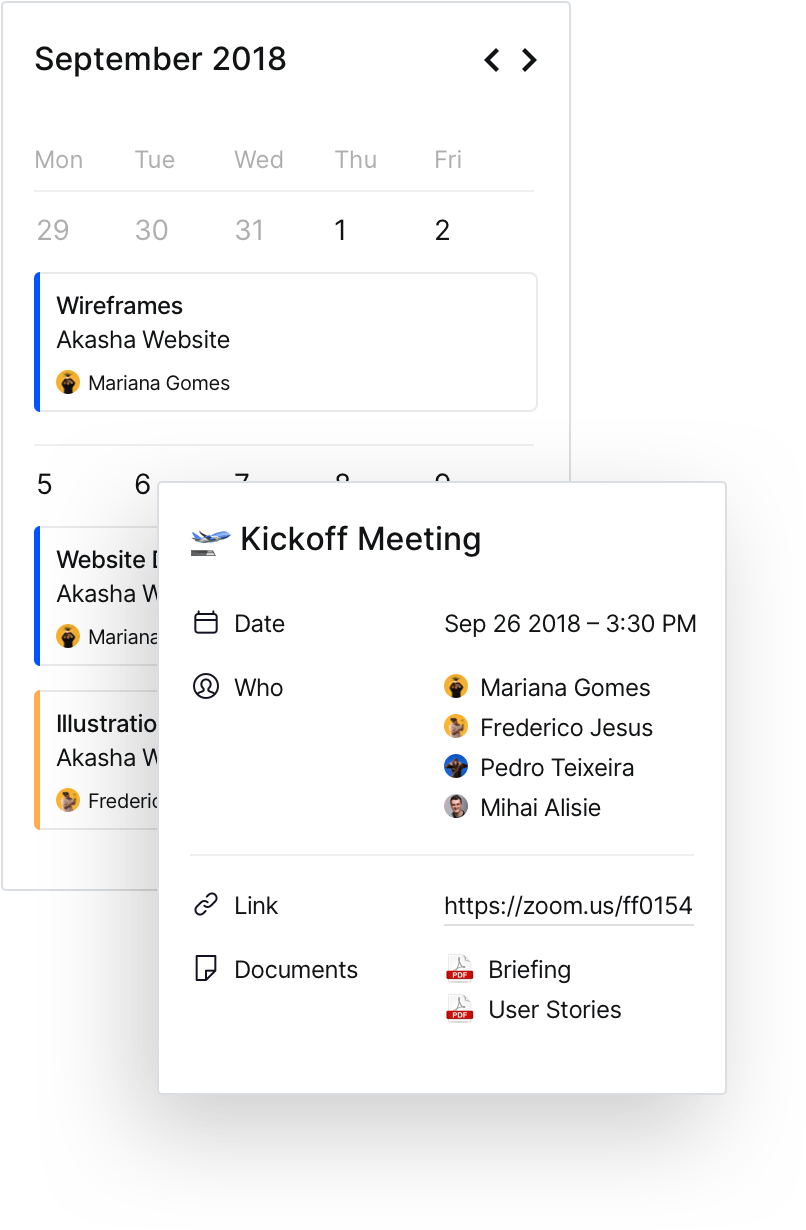 Workshop
Before digging into a project, there are a lot of things that have to be sorted out: understanding the briefing, what the requirements are, the goals, the KPI's and establishing deadlines, the Brand's core values, its value proposition, the target audience and their interests, demographics, psychographics, as well as competitor analysis and research.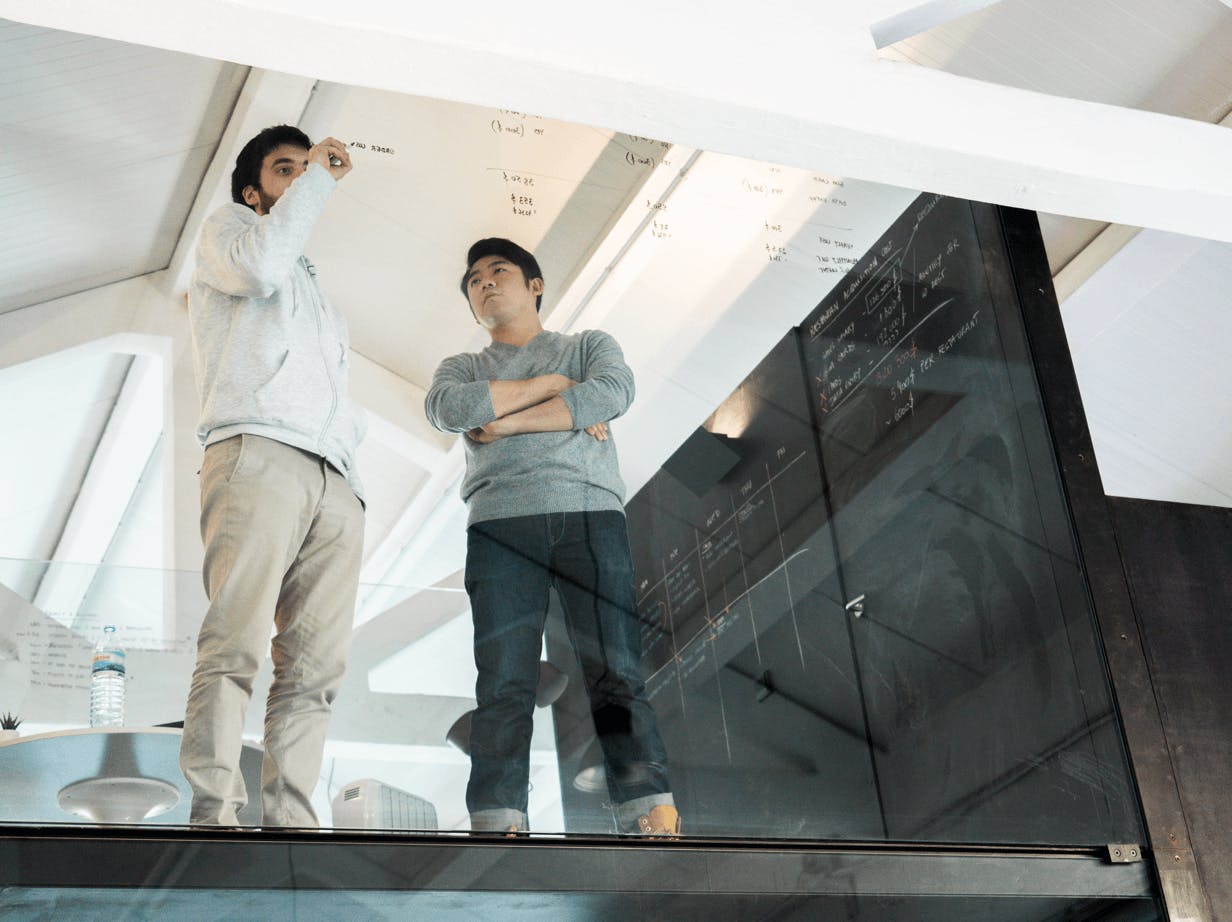 To achieve a deeper level of understanding, there is a fundamental phase we like to call the Workshop: a very intense journey of meetings, preferable in person, next to a whiteboard with a marker in-hand, and a wall full of post-its.
It's our gateway to get deeply involved in the product, allowing us to contribute with a Strategic point-of-view that can help the client shape his product based on our experienced and technical insight even before the Design and Coding starts.


Wyndham Plumptre
CEO of Cimple
The team challenged our solution to make sure we are building the best product for our users.
How it works
We love to meet with the client face-to-face. Though being possible to make the Workshop remotely, it raises an unnecessary degree of difficulty.
By meeting in person we start by building up trust and avoiding call lag and breakdown. From then on, work can be done 100% remotely.
During that set of daysMay vary depending on each product complexity from 1 to 4 days, generally. we meet the client and we go deeply through his product. Usually, this is what we aim to achieve by the end:
Understand Product vision and goals;
Understand and Refine Product Requirements;
Define Behavioural Archetypes;
Define User-stories and map Features;
Define Interface Map;
Define the next phase;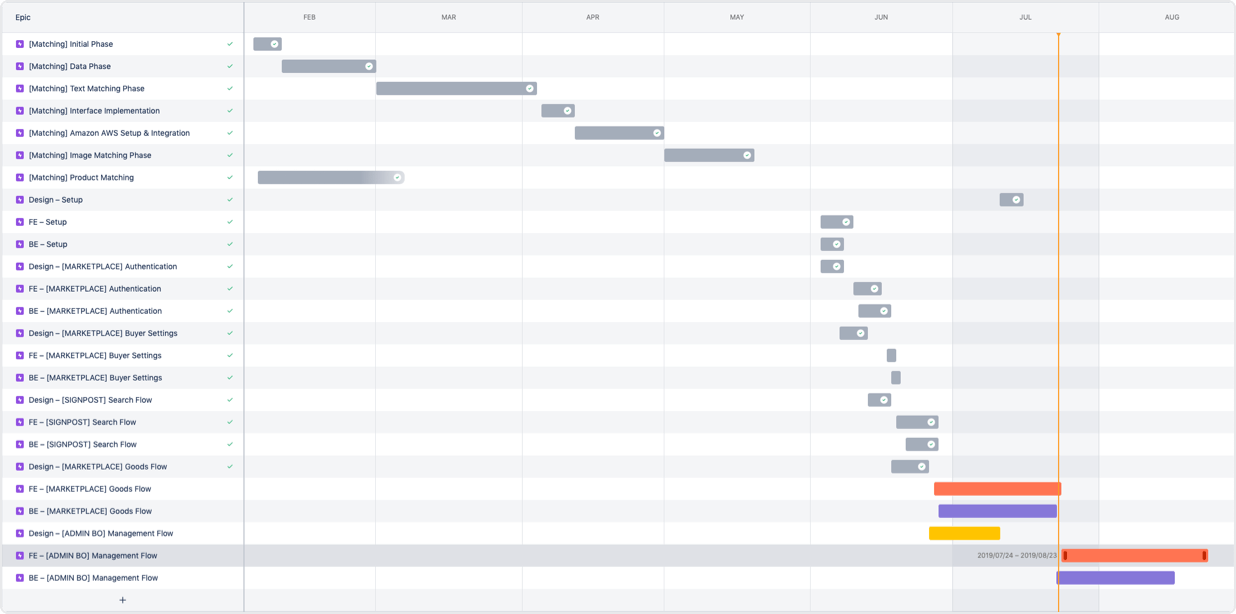 By addressing the points listed above we can help our clients refine their products, define an MVP or plan an upcoming phase by settling on the strategic approach to tackle the Product DevelopmentProduct Development means taking a product from Strategy, to Design, Development and Lauch.
When
Even though the first Workshop is paramount, further ones should be held at other key points in the Product Development timeline.
When the MVP phase is concluded and the product is deployed, another Workshop should take place to define the next phase based on the findings taken from the MVP.
Sprints
SprintsA Sprint is a short, time-boxed period of time when the team works to complete a specified amount of work. make projects more manageable, as they allow Teams to ship high-quality work, faster and more frequently, with the added flexibility of allowing timeframe adjustments.
Because tech products are not set-in-stone (or at least they shouldn't be), there is often the need for change along the process. By following an adaptive methodology and working in Sprints of 2 weeksBut it may vary according to each product or project specifications and scope., we can quickly shift the team's focus from one issue to another.
As a successful product is always ongoing, constantly improving by adjusting to its users needs and feedback, Sprints can facilitate this kind of ever evolving mentality.
Plan
Every new Sprint starts with a Sprint Planning meeting. This meeting is a collaborative event where the Product OwnerAt Significa, a Product Owner (PO) is the contact point with the client. The PO is the client's voice at our office. is responsible for ensuring the Team gets briefed and develops a common understanding of the Sprint Objectives and their possible constraints. To avoid unnecessary loss of focus and consequent delays, a detailed Q&AQuestions and Answers, not Quality Assurance (QA) may follow.
🔗The Project Management Guidelines offer deeper insights on how to address the Team's understanding of a project.
Go to Product Management
Together with the PO, the Project Manager and the rest of the team will define what tasks are feasible within the Sprint timeframe. These will be broken down into smaller, more manageable tasks, prioritised and assigned to the right team member.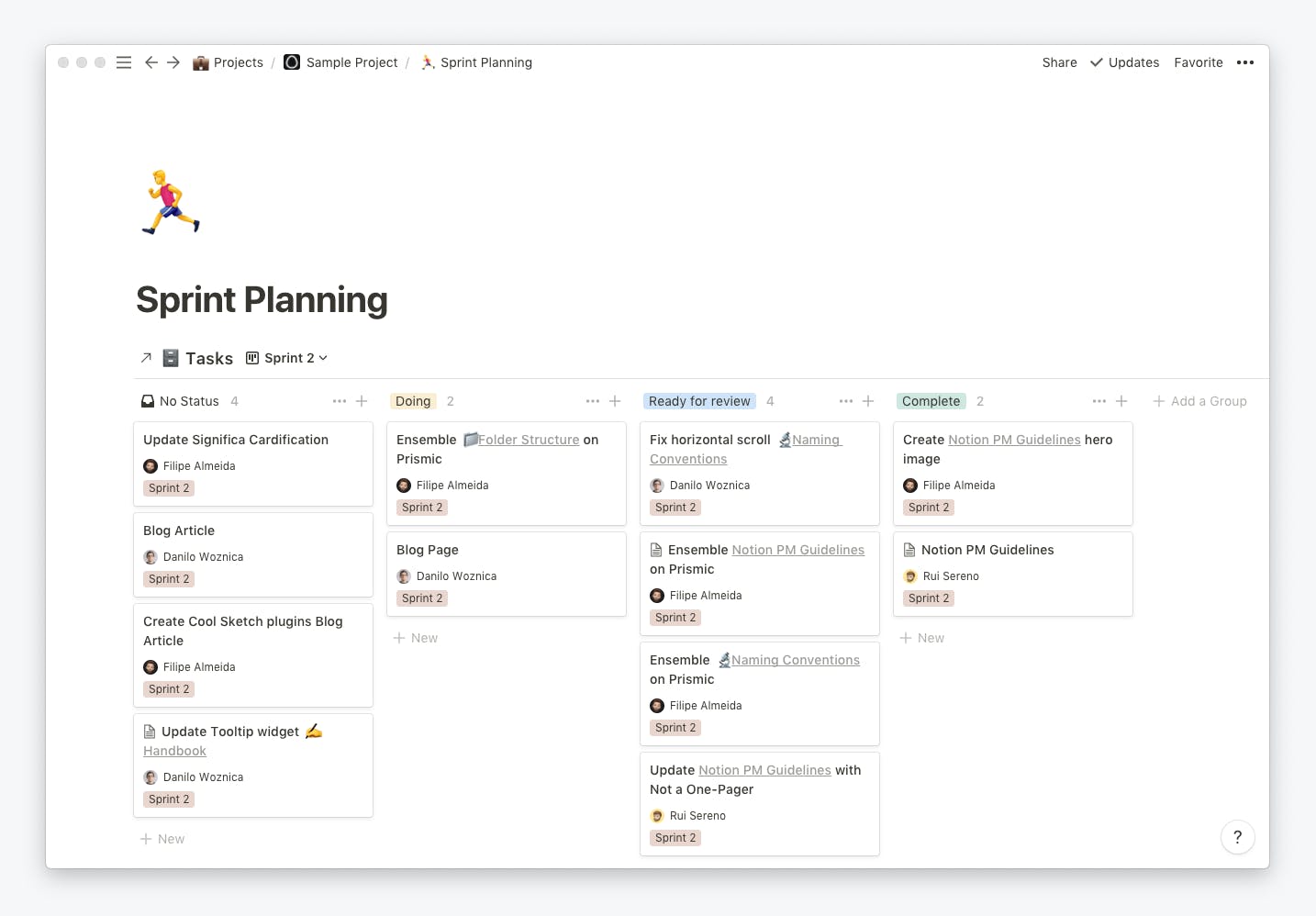 With this, we ensure that all the pieces fit nicely together and there's no room for miscommunication or misunderstanding between the Team and the client.
Goals
Set and understand the Sprint goals;
Understand how success will be measured;
Outcome
A Sprint plan;
A Team ready to start working.


Thomas Hung
Founder of Oopsie
View Case Study
I really enjoy working with Significa: the professionalism, the trust and how considerate you've been throughout the project. I'm really grateful!
Execution
After a meticulous pin-point planning session, everyone can get started with their specialised craft without the uncertainty revolving around the Sprint Scope.
The Team's capability to put the plan into action will dictate how fast we can move forward, always aiming to produce high quality Output AssetsGood execution is key and counting on highly skilled people is fundamental. that can be Delivered.
🕵️‍♂️ Use Case:
Our assets can be delivered to get the client's approval, to be sent to the Design or Developers Team, to run usability tests or whatever fits the purpose.
No matter the planning, no matter how much the Team tried to predict hypothetical bumps, there will be blockers, problems and difficulties along the process.
In order to minimize or avoid such a scenario, there's a set of mid-sprint catchups that can be done, being its main purpose to solve blocker and make sure the Team is ready to progress problem-free.
🔗Read more about keeping track of the Team's progress on the Project Management Guidelines page.
Go to Product Management
Goals
Take on the assigned tasks;
Complete the assigned tasks;
Outcome
Output Assets, regardless of what they might be;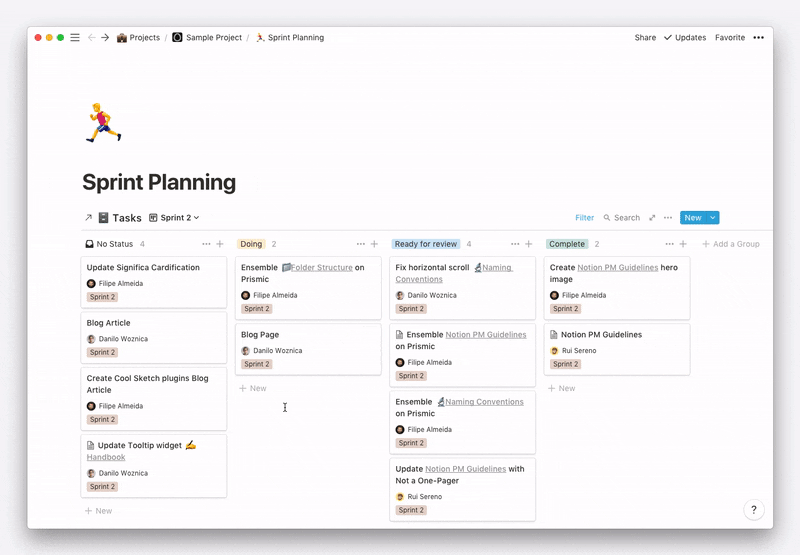 Validate
Depending on each Output Asset, the validation might be done in different ways. It can be done by doing user-testing, when we see fit, with in-house testing, internally, with code and design reviews, or by the client.
At this stage, we're a few days from finishing the sprint, and at Significa we don't close any sprint without tight internal validation and Quality Assurance (QA), regardless on whether it's Design, Development, Illustration, or Copyright.
For this matter, we have a Reviewer role who is responsible for QA'ing the Assets from the Execution phase and green light them for Delivery.
Goals
Make sure the Execution has been done properly;
Fix non-satisfactory Output Assets;
Outcome
Approved Output Assets (Deliverables);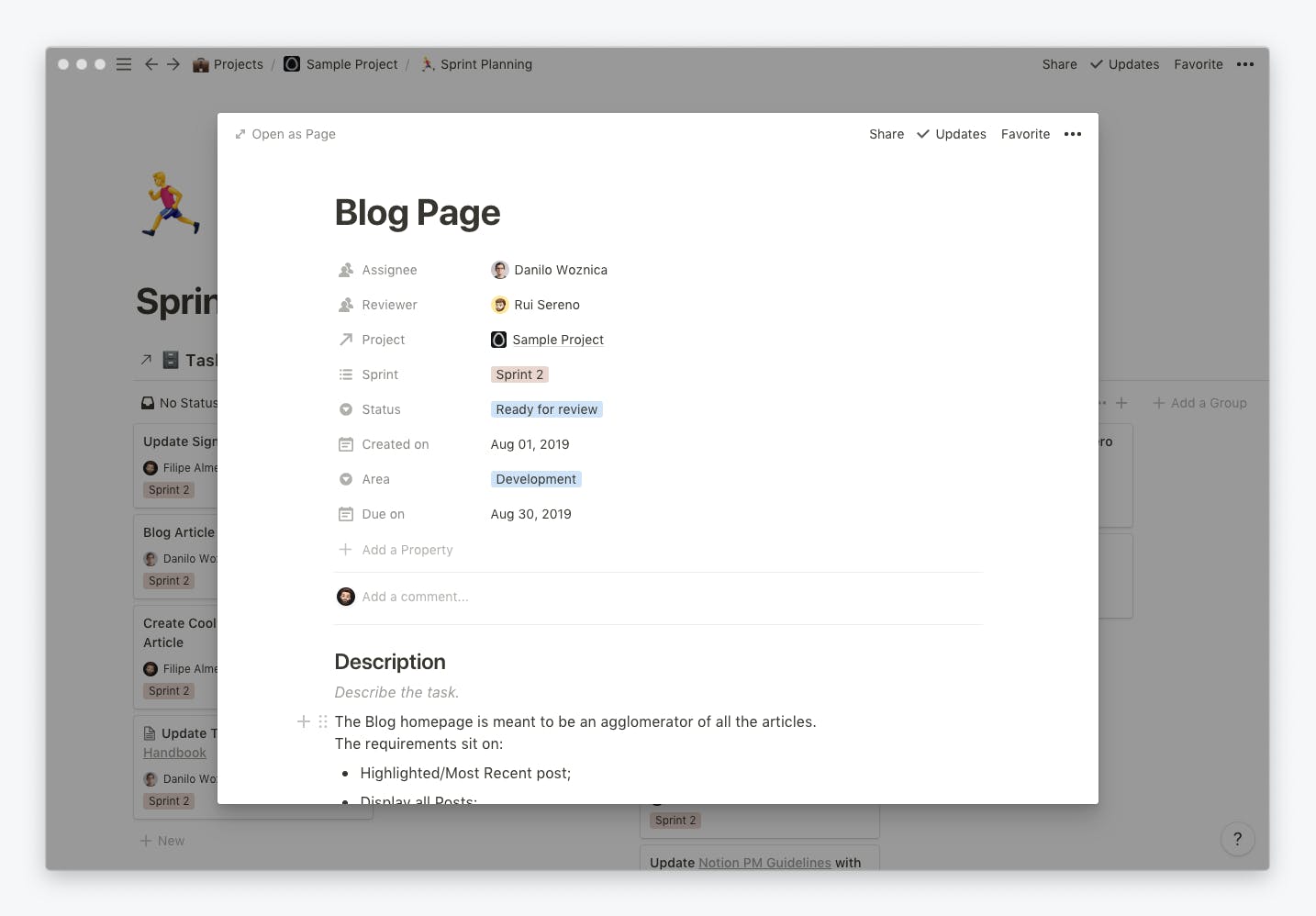 Deliver
Deliverables are Output Assets that have been Validated and are now ready to be delivered to whomever is taking over.
Projects and Products have multiple people working on it, Designers, Developers, Illustrators. Once one is finished, the following will take over. The quality and the thoroughness of the Deliverables will impact the next person's ability to take over smoothly.
🔗On the Project Management Guidelines, there's valuable information about making sure the Team has everything they need, at all times.
Go to Project Management
In our process this can mean a variety of things: 
An illustration which is ready to be used in the Design;
Design of a certain feature or page that's now ready for development;
A Prototype which is ready to be tested by users;
An Output Asset that will be shared with the client;
A new Deployment or product update;
Ultimately a Deliverable is the final output of the Sprint, regardless of its finality.
Goals
Ensure the Output Assets reach their destination;
Organise files and documentation
Outcome
Seamless delivery of Output Assets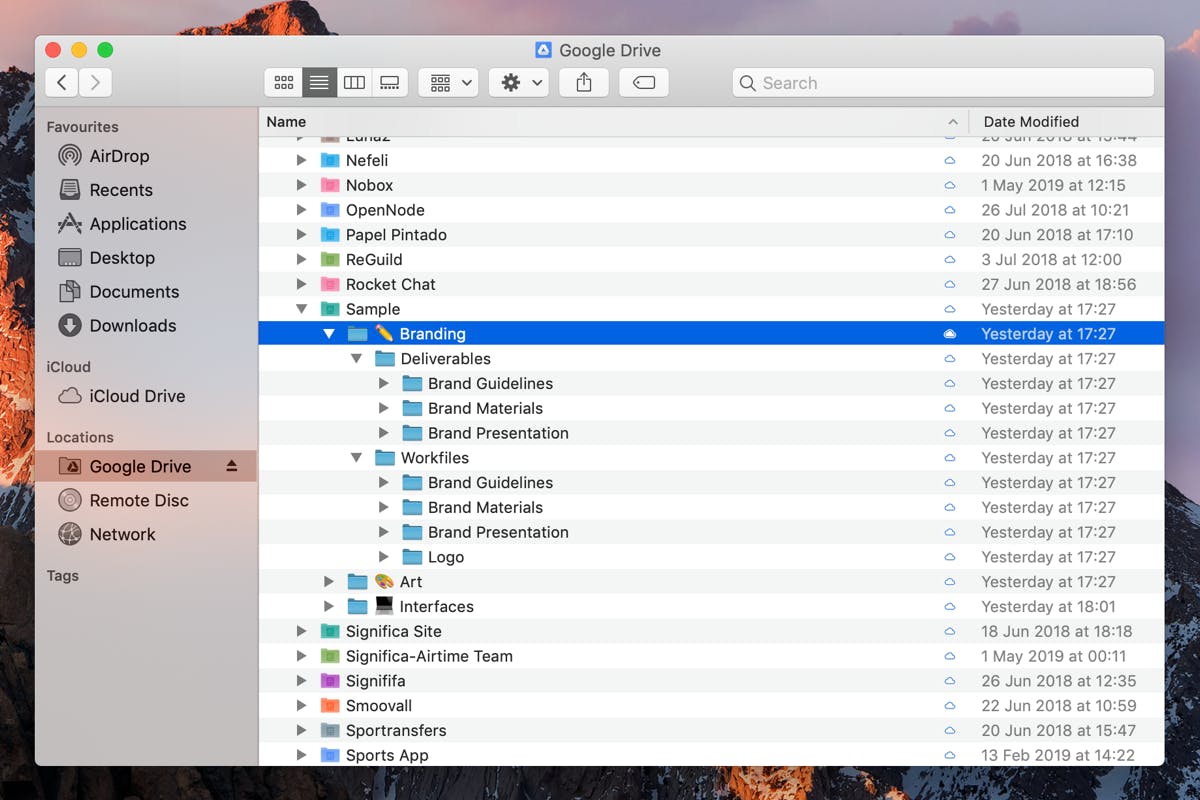 Debrief
A Debrief marks the end of a Sprint.
In a Sprint Review meeting, the Team demonstrates what they've accomplished over the Sprint and have a chance to address the uncompleted tasks. It's also the opportunity to showcase their work to the PO and their teammates before it moves on to the next in line, or to the client itself.
The Sprint Review will allow the Project Manager to elaborate a Sprint Report. A Sprint Report is meant to be shared with the client and compiles information about the Sprint.
On another level, we round out the Sprint cycle with a different meeting: The Sprint Retrospective. This is the Team's chance to identify areas of improvement for the next Sprint. Not only is the product continuously improved, but the people are too.
With this, we're ready to start our next Sprint. On we go, back to Planning.
Goals
Showcase work done during the Sprint;
Discuss findings and problems during the Sprint;
Find areas for improvements;
Outcome