Handbook
Illustration
Every project we embrace is unique. That means that the message it must deliver and who it's for will shape every decision we make on how the interface must Look & Feel. When it's right, we turn to illustration for a set of endless creative possibilities.
💡 Before we start, just an important note:
We love doing Illustration, however, as an Interface Design-Led agency, we only take such projects when they're part of a broader Interface Design project.

Understand the Product
Because we only create illustrations for digital products, it's normally halfway through the Product Design process that our Illustrator meets with the Designer involved in the project.
The Project Manager briefs the illustrator on the project's specificationsScope, Estimated timescale, Target Audience, Assumptions, Explain project vision and goals, Dependencies on other projects/decisions, Deliverables and Outcomes, Expectable constraints and whatever might fit the project, the Designer showcases the mood-board and the desired look and feel.
An Illustration might be funnier or more formal depending on its audience, therefore a successful Illustration isn't just a well designed one, but rather one that resonates with its audience.


Beatriz Tejeiro
Founder at Backercamp
You can reach out to them with just an idea or a paper brief, and they will help you figure out the best way to make it happen.
Mood-board
Before settling on a style, we start by researching the competition or similar products to see the current trends and what works for the target audience.
By creating thought-trough detailed Mood-boards we can start to:
Define the visual tone and direction by collecting inspirational, beautiful examples in a board.
Get the Team and the client on the same page regarding the expected Look & Feel. By iterating the Mood-board with the client, we're setting everyone's expectations and figuring which path to follow.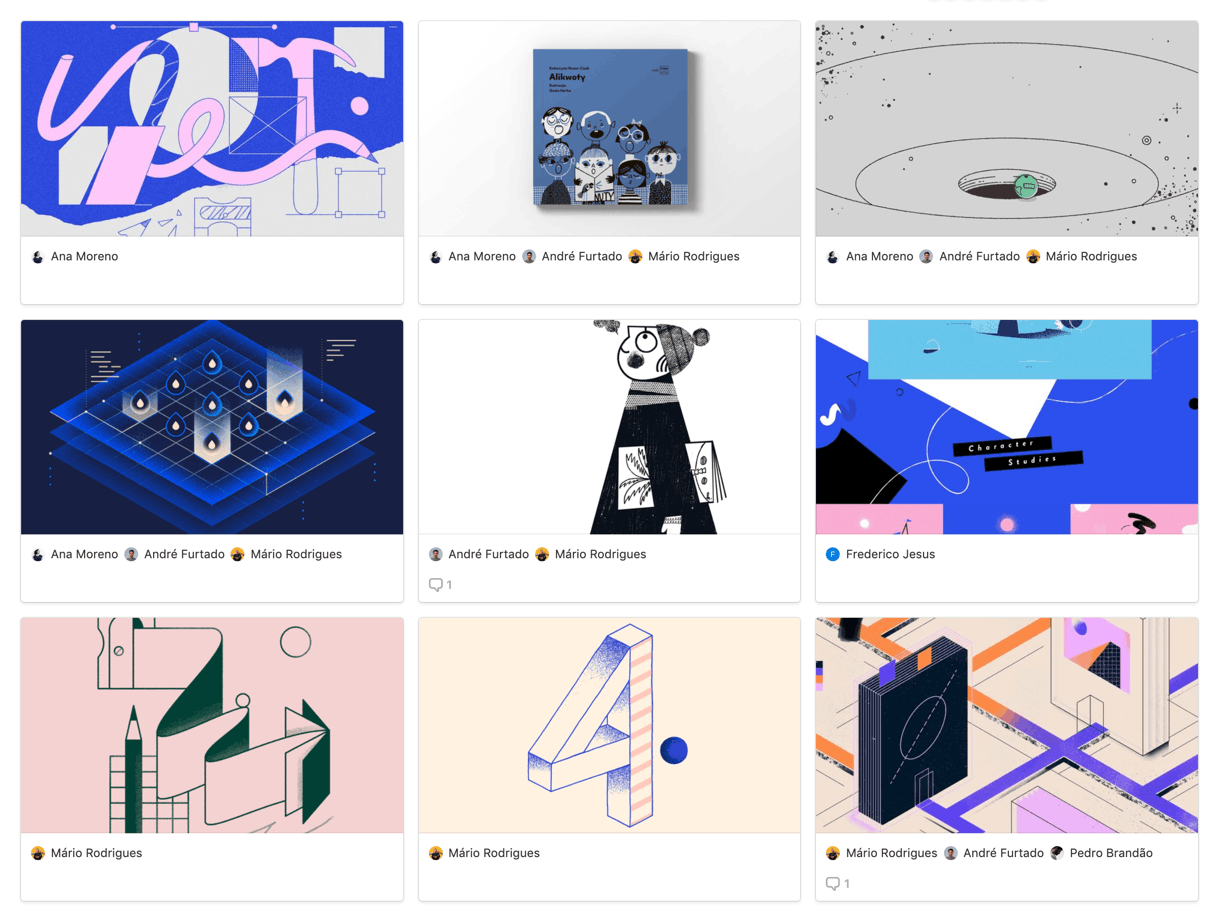 Sketching
Before applying any colour or texture, we start by quickly sketching some ideas on paper.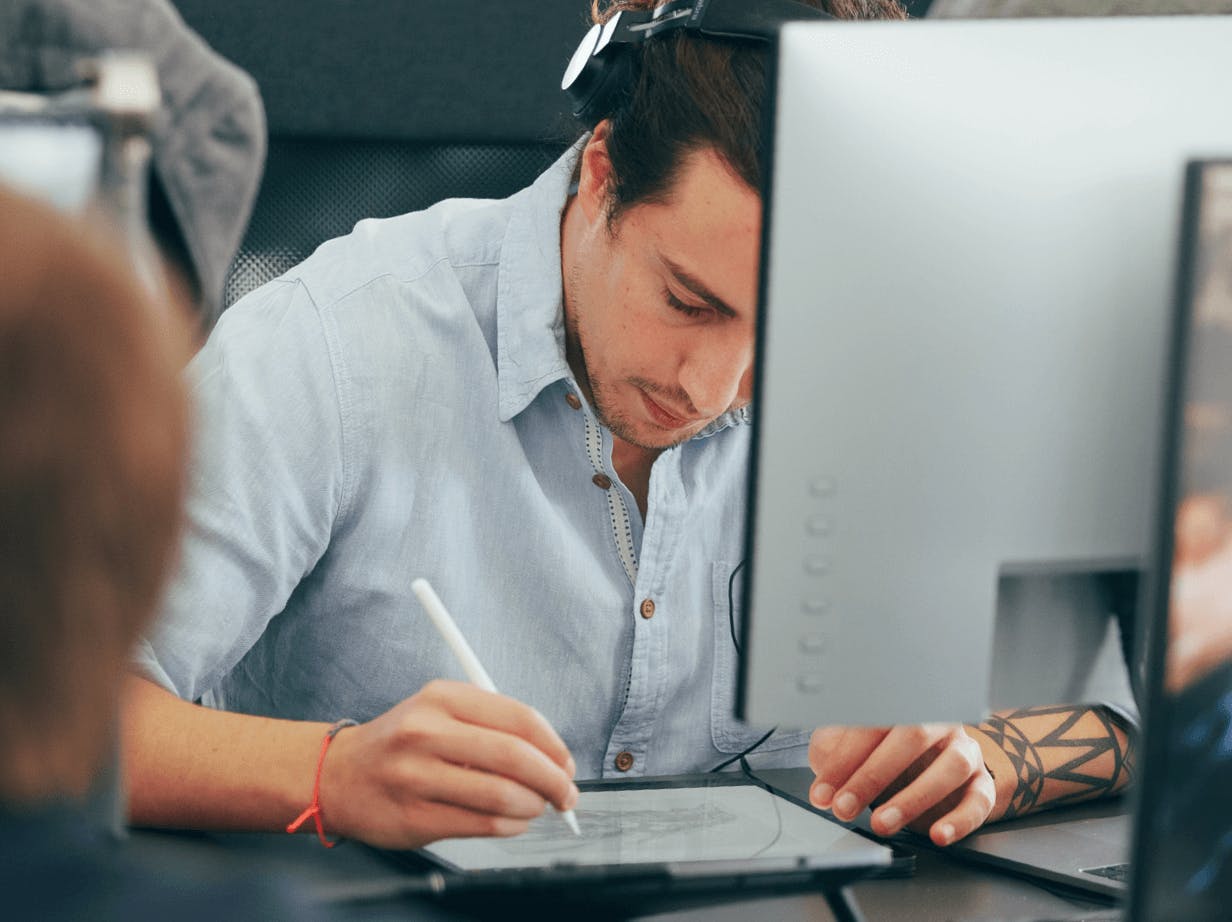 In a way it's all about defining the right direction, always taking into account the message it must deliver.
Without too much compromise, the Team is able to explore possible concepts by playing with different layouts, different shapes and different techniques.
However, we don't share this bit with the client. We keep it to ourselves, locked privately as it's still too early and too abstract for the client to separate the wheat from the chaff.
Illustration Style
Once we've defined a course of action in Sketching, we turn to the more technical aspect of Illustration.
At this phase, the Illustration must be in complete sync with the Design, which not only provides the colour palette but also the context of where the illustration must be placed.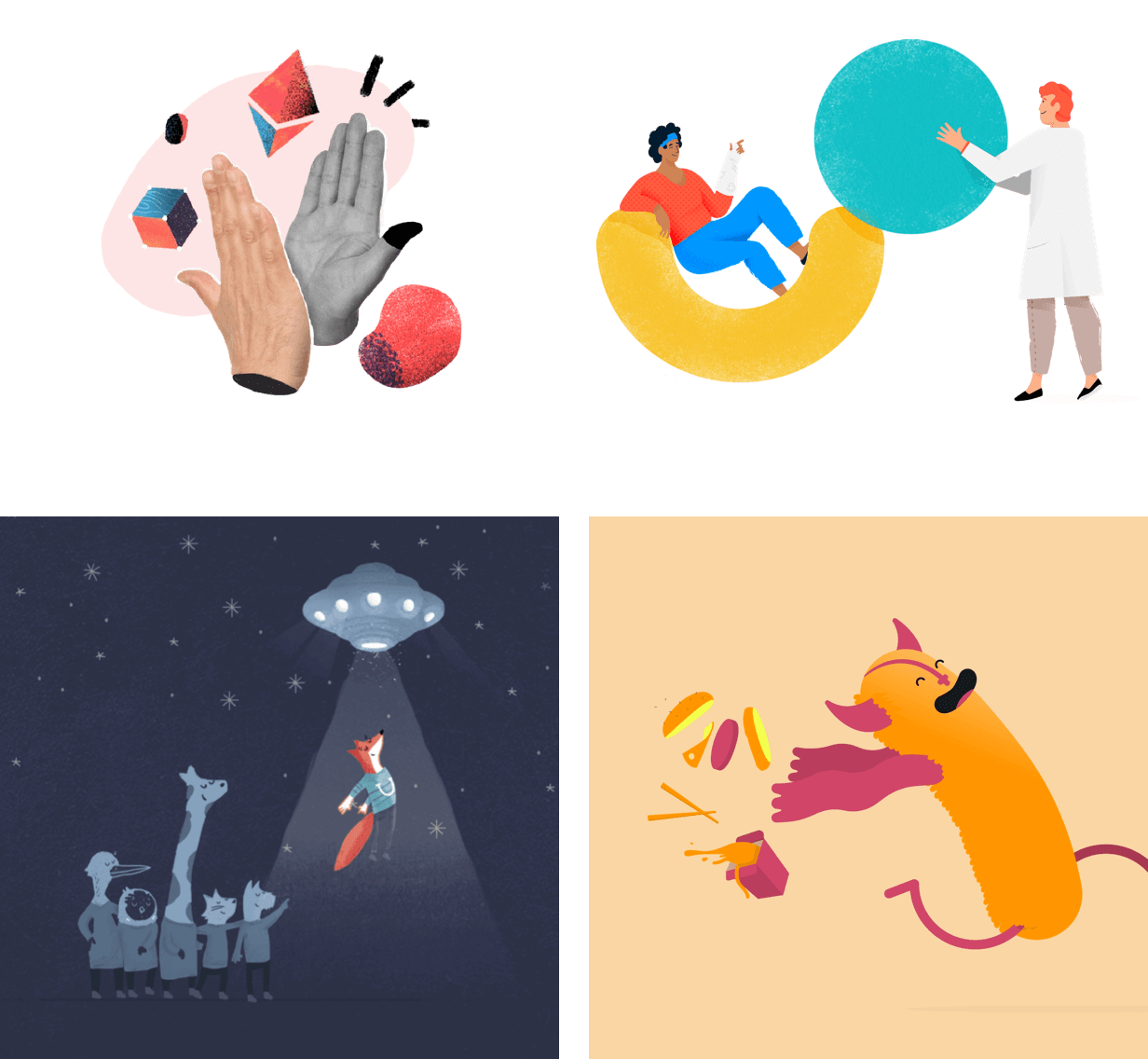 The Illustrator then combines all of these factors and will try various approaches on the Style by playing with colours, textures, shapes, and layout.
Once we're happy with the result, we'll prepare an iterative presentation with the client where we place the illustration on the Design Layout for it to be appreciated in-context.
Due to its subjectivity to taste, it's very frequent to try various approaches until it not only feels right for the project but it is also appreciated by the client.
Final Illustrations
Once an Illustration Style has been green lit by the client, we apply it to every Illustration.
From smaller icons to full empowering Hero images, every little detail must be catered for to achieve a well polished set of illustrations.
This is the longest phase in our Illustration Process. The level of detail we put into every element of the Illustration gets reflected on the consistent quality we aim to achieve.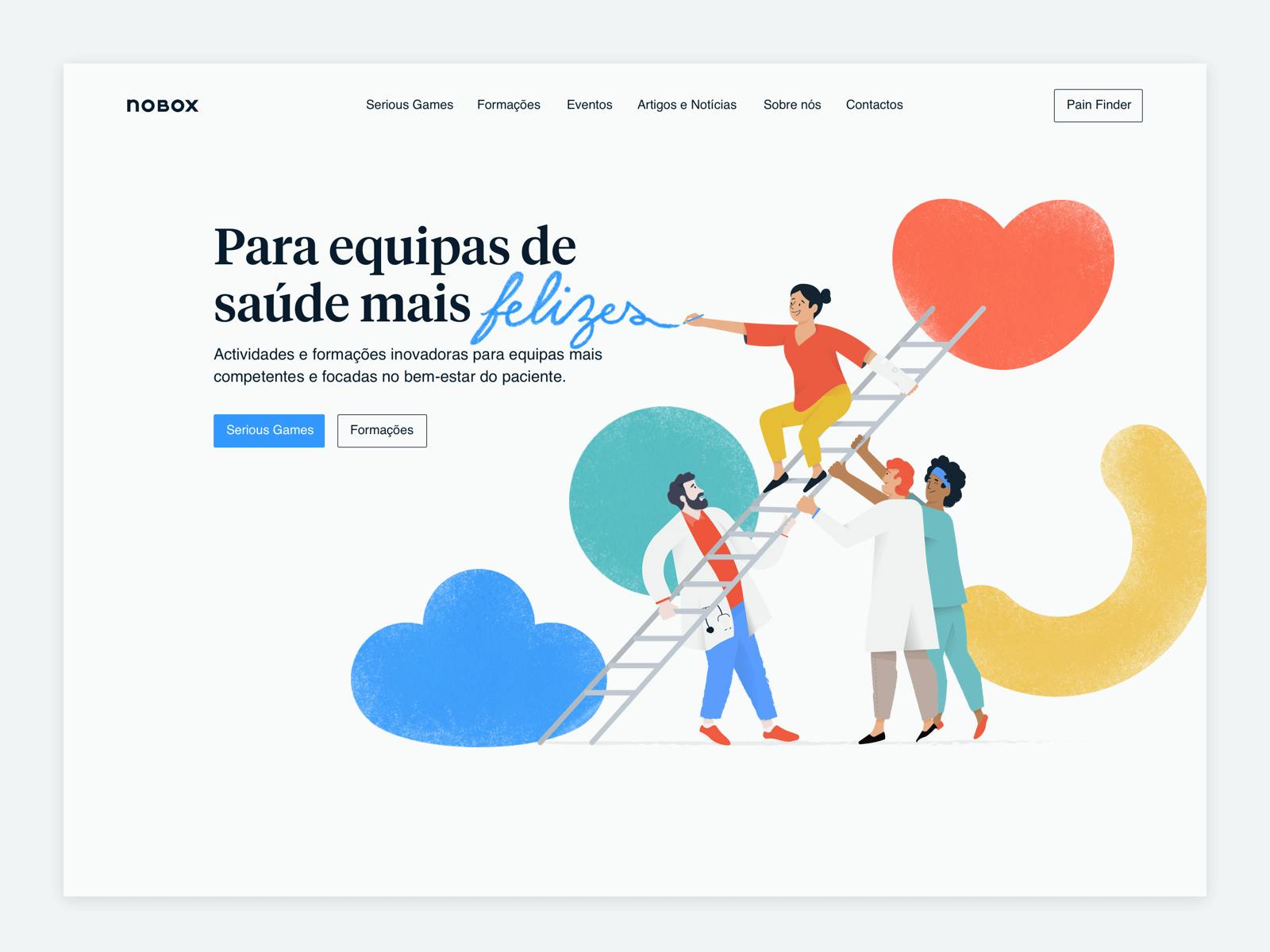 Illustration Guidelines
When necessary we create Illustration Guidelines (or Manual if you prefer): the go-to document to make sure that Illustrations are used in a correct fashion. It's a usage Manual that includes guides on how to recreate the illustration style.
On this Document, the following Deliverables may be included:
Colours;
Colour Combinations;
Colour Gradients;
Shadows;
Shapes;
Compostions;
Assets;
Characters
Delivery
We set up all the Deliverables in an organised shared folder, where we make sure all the files have the appropriate name and are thoroughly exported, ready to be used in or by any media.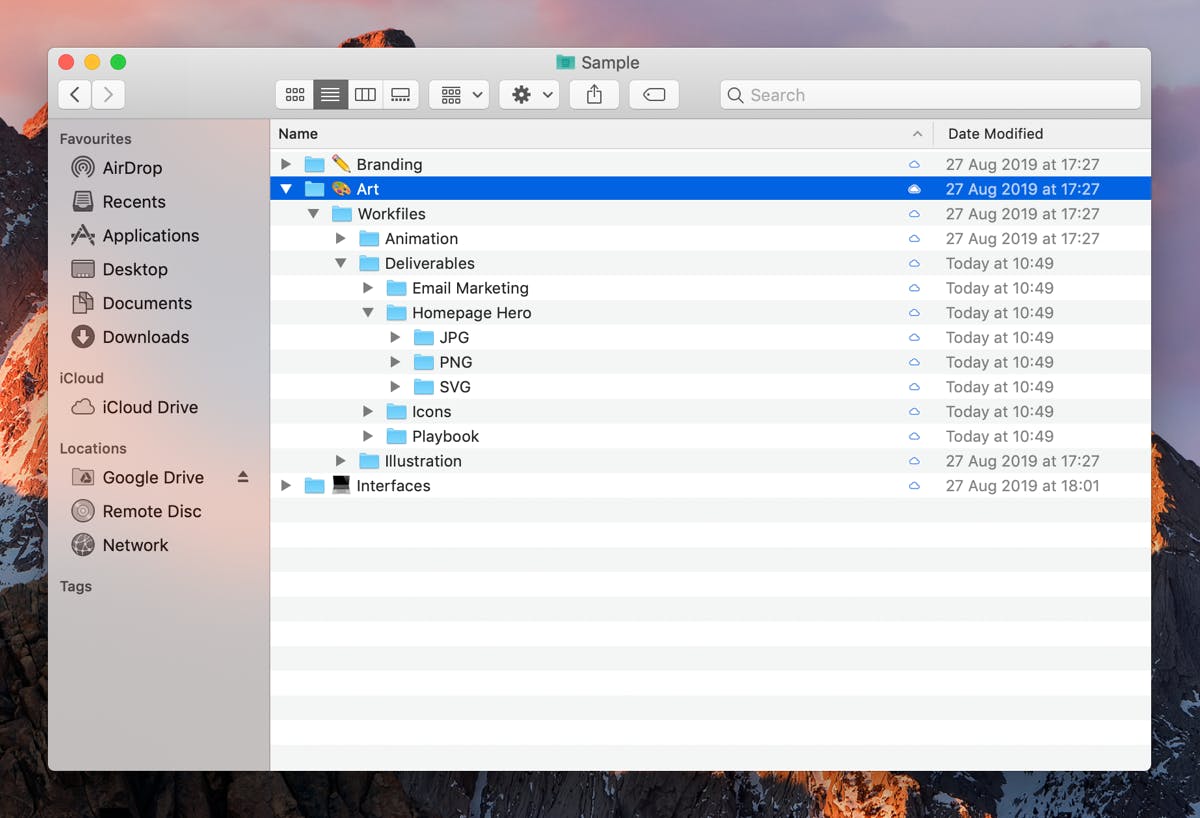 Animation
When it feels right for the project, Animation can be used to bring static Illustrations to life. Because our Illustrations are created with LayersLayers provide a way to manage all the items that make up your artwork. Think of layers as clear folders that contain artwork., they are already prepared to be rigged and consequently animated, saving both time and money.
Due to its complexity, this can be a long phase, but the results can be much more impactful and rewarding for the user.