Handbook
Branding
We design Brands for Digital Products which live mostly on screens and can heavily influence the User Interface and its Experience. Due to the more creative nature of Brand Development and its subjectivity, we follow a well-conceived process, made of a few steps, that includes the client at every step of the way, therefore, reducing the risks of failure.
💡 Before we start, just an important note:
We love doing Brand Development, however, as an Interface Design-Led agency, we only take such projects when they're part of a broader Interface Design project.

Understanding the Brand
As we only tackle Branding as part of a broader Interface Design Project, at this phase the Brand's core values, its value proposition, the personas, the target audience and their interests, demographics, psychographics, as well as competitor analysis and research has already been dealt with.


Beatriz Tejeiro
Founder at Backercamp
We can scale for more significant projects and improve our brand thanks to Significa's work.
Brand Audit and Positioning
Even though the bigger picture has been acknowledged, there are a few Brand specific details that are very important to get right.
On Rebranding scenarios, we gather valuable user feedback by doing surveys and conducting interviews, whenever we see fit.
With so much at stake, we, but mostly the client, cannot afford to make a false move and ruin the customer base relationship by introducing a new brand.
A brand might be funnier or more formal depending on its audience, therefore a successful Brand isn't just a well designed one, but rather a Brand that resonates with its audience.
Mood-board
By creating thought-trough detailed Mood-boards we can start to:
Define the visual direction and the brand tone by doing research and collecting inspirational, beautiful examples in a board.
Get the Team and the client on the same page regarding the expected Look & Feel. By iterating the Mood-board with the client, we're setting everyone's expectations and figuring which path to follow.
In the end, voting takes place. The Team and the Client cast 10 votes each and the 10 most selected items help to define the Personality of the Brand.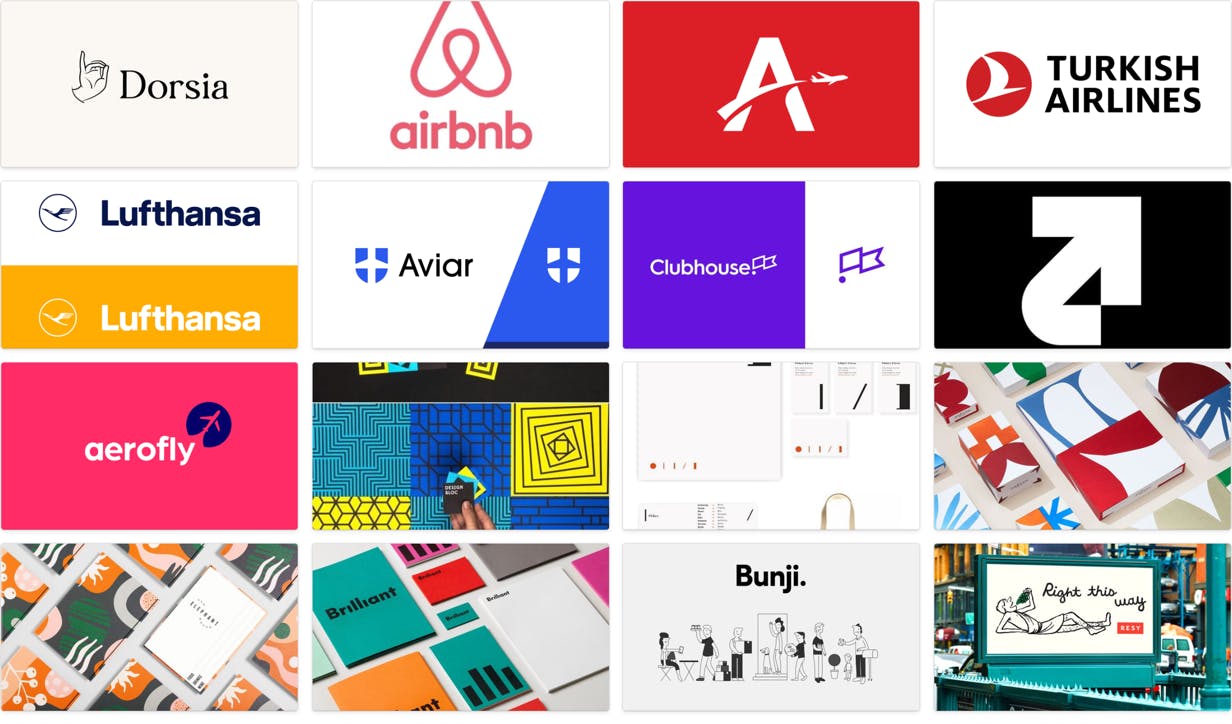 Mind-mapping
The struggle to get a Brand concept is very real. Figuring out what to come up on abstractly named Products can be a pain and the Designers tend to spend endless hours on trying to get a brilliant, miraculous idea. Turns out, they're stuck.
Enter Mind-maps, the stuck liberators.
By taking some of the brand's core values, its name or a particular detail from the Company, we create a tree of key-words. We start with one word at the centre and we go from there, adding new word thats resemble or are associated with the parent one. There's no good or bad words, just new possibilities.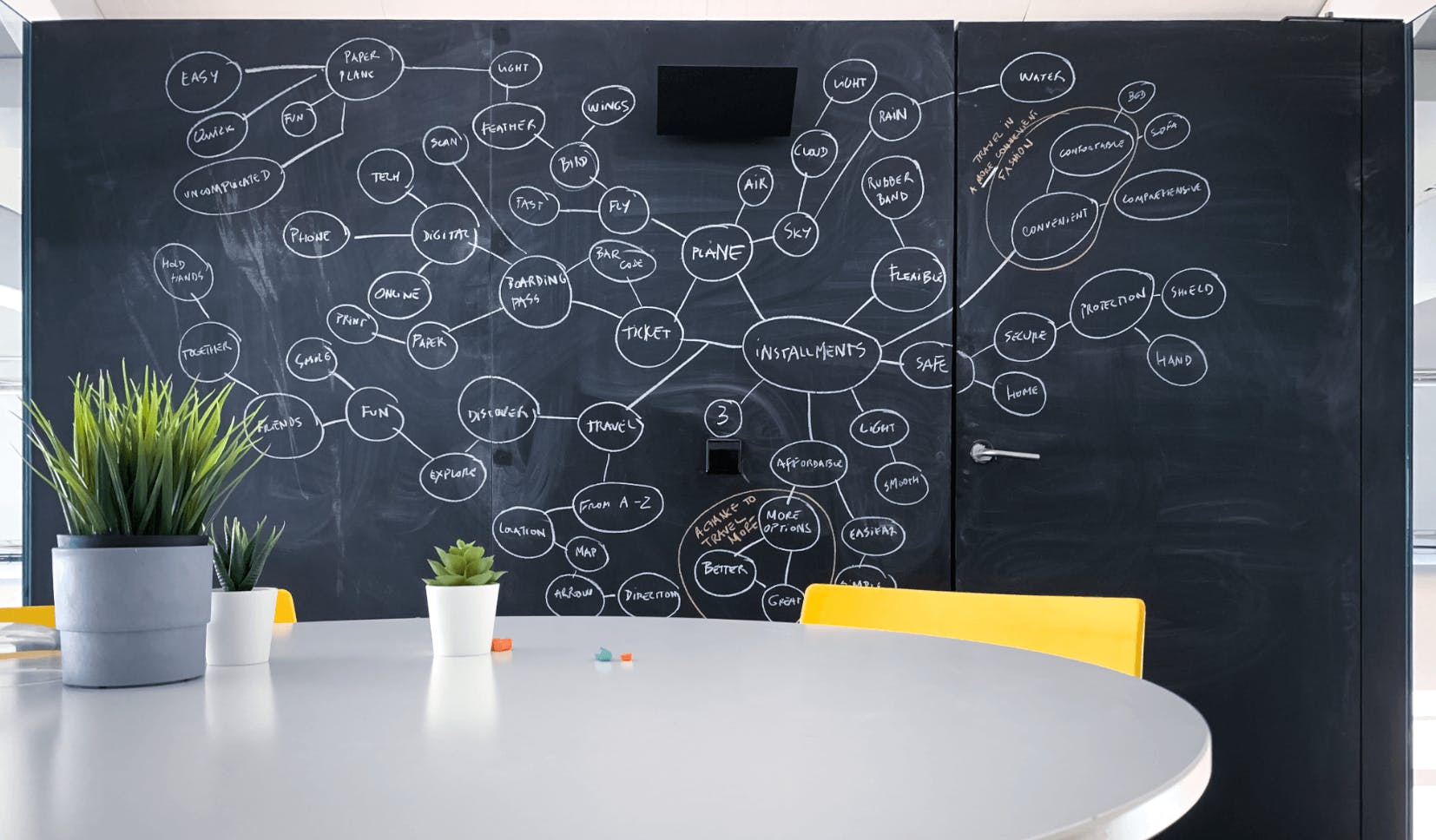 Ultimately we get a Giant Sequoia, full of branches. Each branch, a new idea with potential for exploration, very often the light at the end of the tunnel.
Brainstorm & Sketches
We take the selected branches and turn them into sketches, on paper. We explore possible concepts by playing with different shapes, different hypothesis, and different paradigms, all without significant compromise.
Sometimes, we even think inside the boxThinking inside the box? That's right. Because while everyone is chasing each other outside the box, what is inside? 🤯Phil Dunphy and we transcend the boundaries of the digital media to the physical space.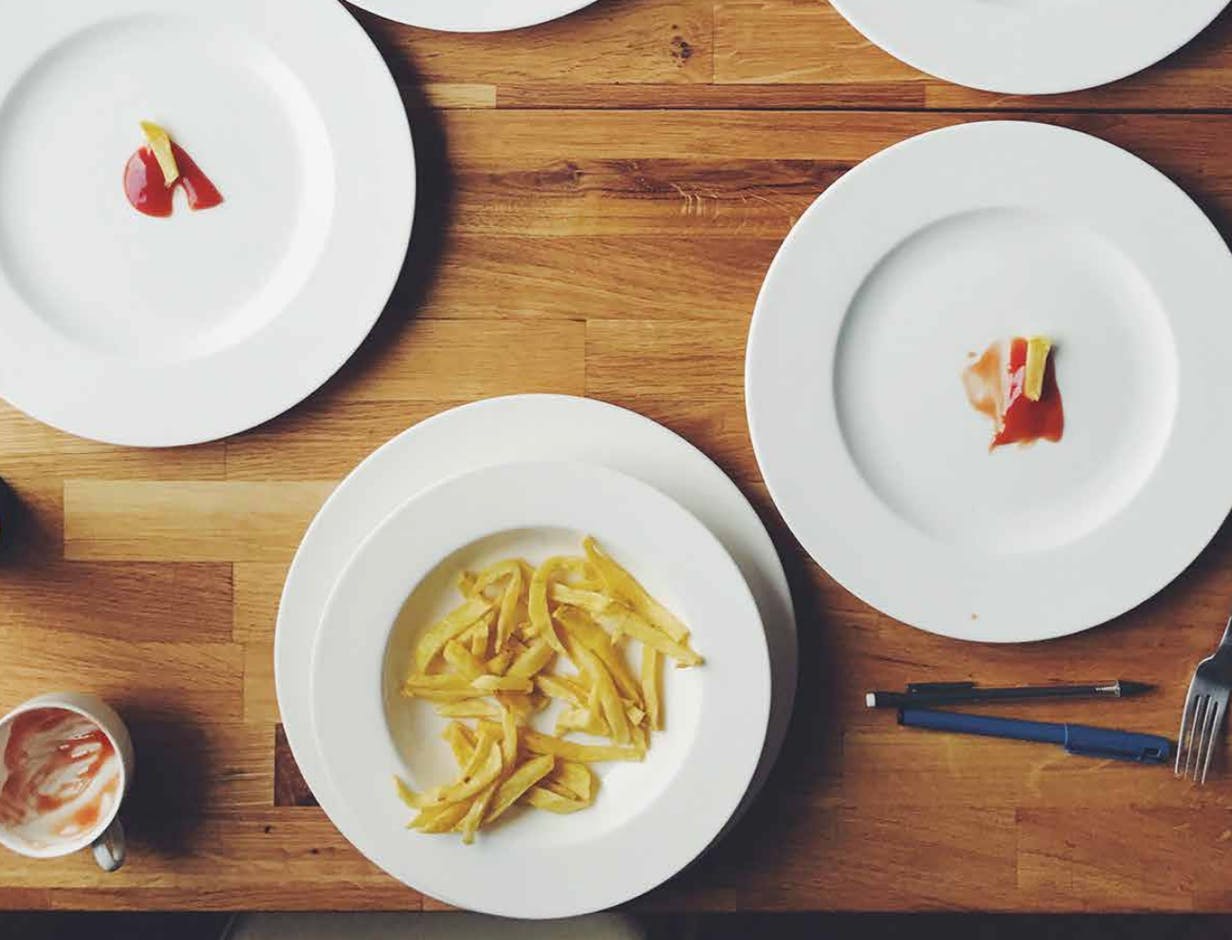 Low-fidelity
After pouring our hearts and creativity into our sketches, we'll select between 8 and 12 of them and take them from paper to low-fidelity vector shapes. These are like Wireframes in Interface Design, done quickly without any Design concerns, but rather giving shape to a promising idea.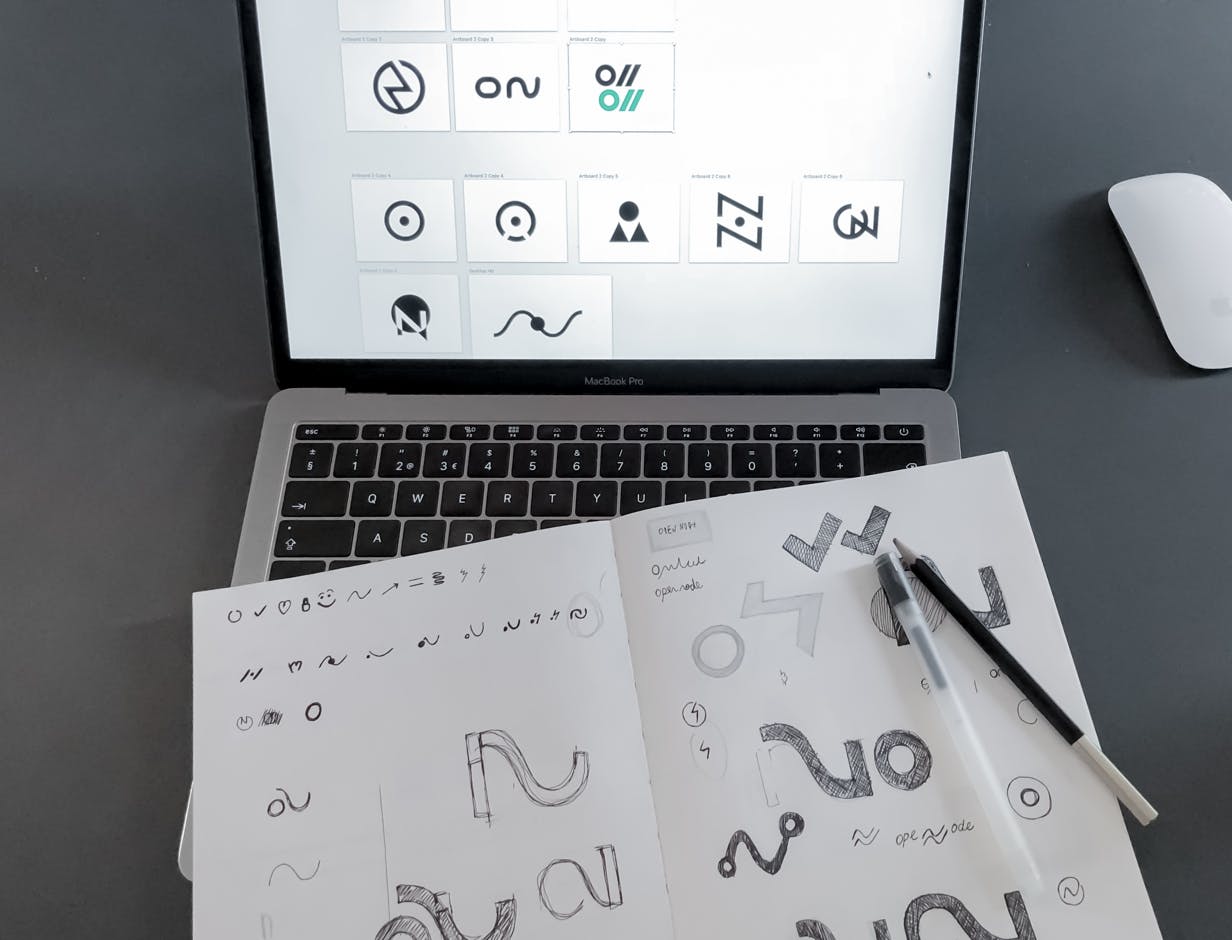 Once we're happy with a direction, we'll select our favourites and prepare an iterative presentation with the client where we can justify our decisions, and together decide on the ''Chosen One".
High-fidelity
We take the Chosen One and turn it into a High-fidelity, but black and white polished version of the logo, taking into consideration every little detail, like spacing, typography, and balance.
Once we're happy with the outcome, and it's working on both on black and white backgrounds, we'll prepare an iteration to ensure we're still on the same page now that a final version is done.

In the case we are, we'll move on, otherwise we'll go back a step and consider other possibilities from the Low-fidelity options.
Brand System
The logo is just a small fragment of a Brand. Creating a Look & Feel and carrying the Personality through all the Brand channels, is essential. This sort of vocabulary and consistency will be reflected on the users and must resonate with the company's message and values. We call it a Brand System.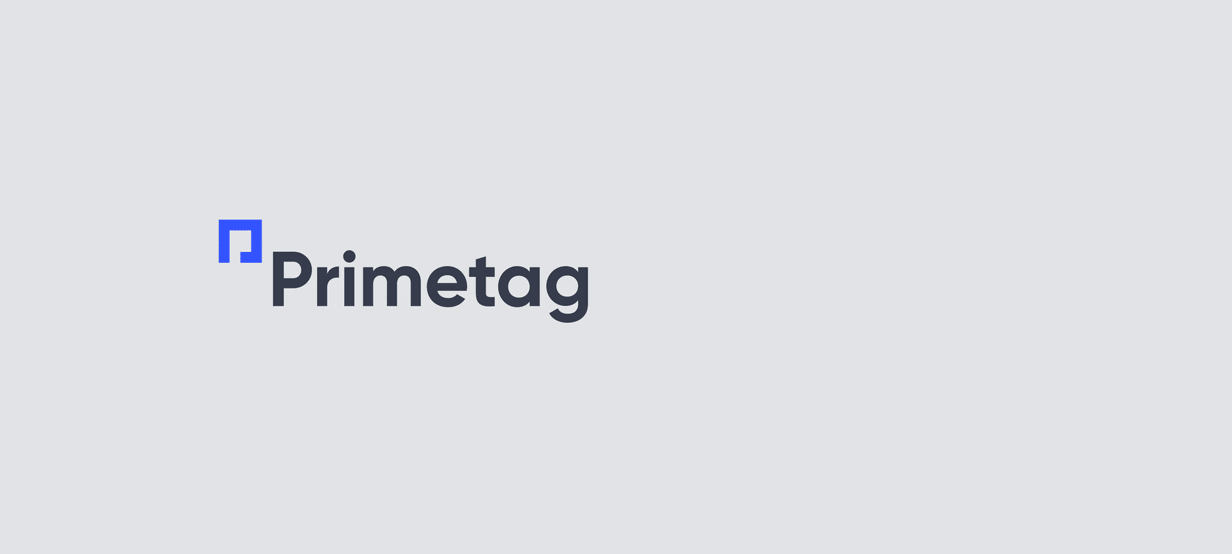 To make things clear, a Brand System comprises everything that involves a Brand. From the logo, its Colours, to Illustration, Iconography, Motion, Photography, Typography, Tone of Voice, Brand Materials, and Brand Applications.

Based on the Requirements, we'll prepare a final presentation which generally is comprised of the following Deliverables:
Brand Concept and Personality;
Logo Construction;
Logo Overview;
Colour Palette;
Brand Elements;
Brand Materials;
Brand Applications.
🕵️‍♂️ Use Case:
A Brand Element can be an illustration or a photography; Brand Materials can be a social media banner or a business card; Brand Application can be the logo put in place on a website;
Iterations with the client will follow with back and forth kicks-in until we're all happy with the Outcome.


Beatriz Barros
Founder at Mishmash
You can throw barely anything at them, I am sure their creative team will make the best out of it.
Brand Guidelines
Brand Guidelines (or Manual if you prefer) is the go-to document to make sure the brand is used in a correct fashion. It's an Usage Manual that includes guides for every Single Brand System component.
On this Document, the following Deliverables may be included:
Brand Concept;
Brand Personality;
Logo Construction;
Logo Clear-space and Exceptions;
Logo Guidance;
Logo Sizes;
Logo Usage
Colour Palette;
Typography;
Iconography;
Illustration;
Photography;
Brand Usage;
Or what else we see required.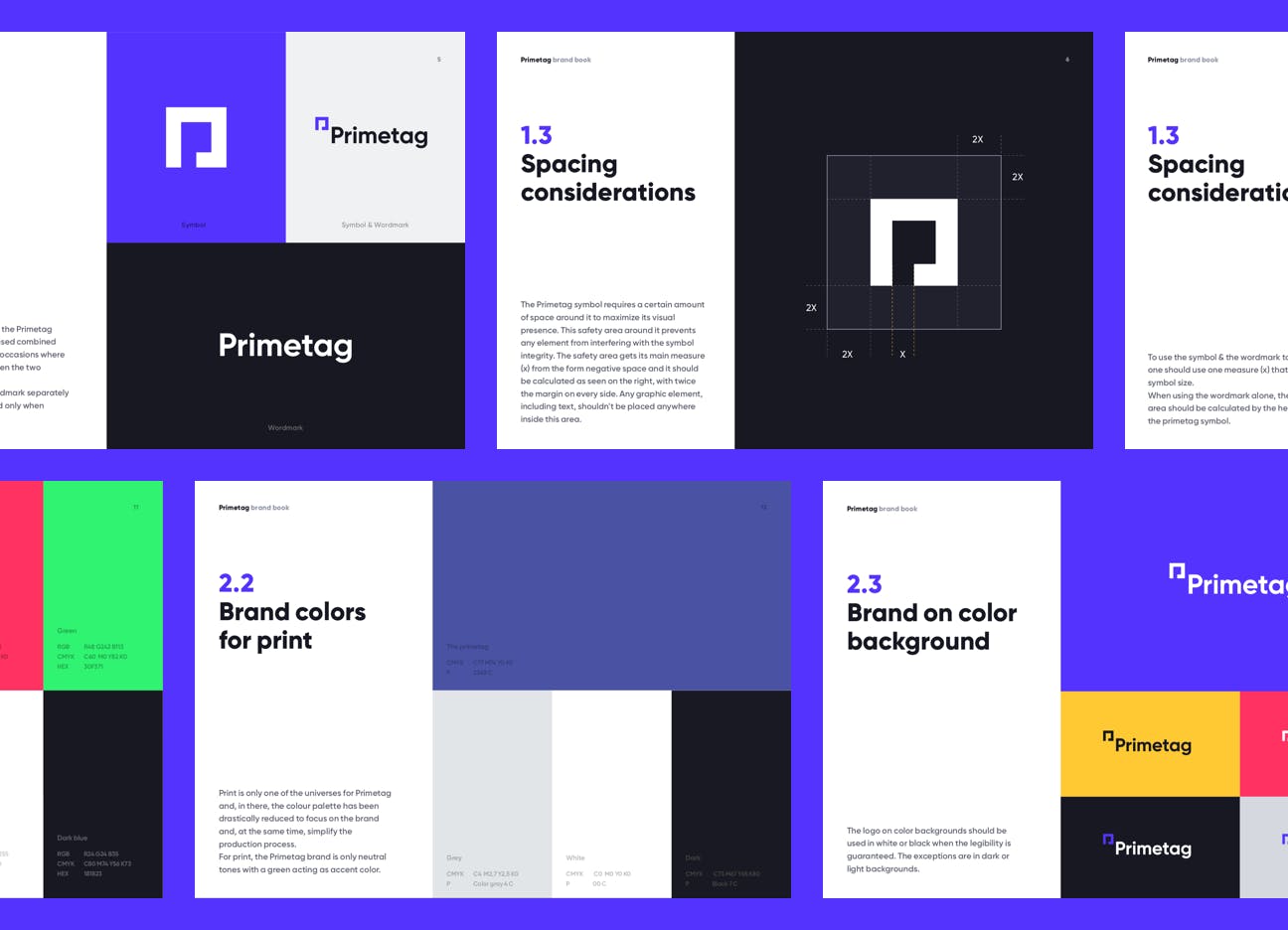 Deliver
Even though the Brand Manual is important to ensure every component is used properly, a well prepared handover can be as important.
For this, we also set up all the Deliverables in an organised shared folder, where we make sure all the files have the appropriate name and are thoroughly exported, ready to be used in or by any media.